EXPERIENCE
20+ years Leading New Product Development
Overview
Sometimes understanding what Adrian Chernoff does is best learned by what he has done. The following roles cover the many facets of his experience in leading new product development. Each role has made him a better leader across the various disciplines of product development. Nurturing ideas from idea to concept, design to manufacturing, consumer insight into consumer experience. Taking vision to commercial reality that increases revenue, differentiates brands and creates brand halo effects.
He has worked in or managed almost all aspects of new product development covering the multitude of disciplines as an engineer, analyst, designer, strategist, marketer, financier and salesman.  His experience journey is best summarized by his desire to understand the many disciplines first hand to deliver world-class products. Because each discipline has a unique perspective with their own terminology and definitions of success it's important to not only understand what's important to each discipline, but how to translate between them. The result makes Adrian a omni-disciplinary leader able to manage large programs of global teams covering the many phases and facets of product development.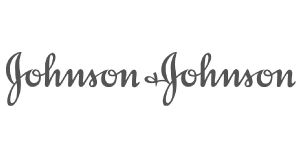 Johnson & Johnson
Worldwide Vice President

, Research & Development and Innovation

Global Head of R&D, Innovation and Digital for the Diabetes Care Companies, a multi-billion-dollar global franchise that includes Lifescan, Inc., Animas Corporation, Calibra Medical Inc., and the Johnson and Johnson Diabetes Institute LLC. Responsible for leading a diverse team of technologists, engineers, designers, programmers, chemists and scientists in supporting a global platform of products and developing and delivering an innovative pipeline of wearable drug delivery devices and connected patient engagement solutions including smart medical devices and IoT (internet of things) connected digital health applications to help create a world without limits for people with diabetes. Products Include:  OneTouch Blood Glucose Meters, Ultra and Verio Test Strips, Animas Insulin Pumps, Calibra – Via Insulin Drug Delivery Patches and OneTouch Reveal Apps and the Digital Ecosystem.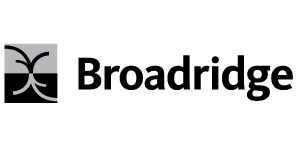 Broadridge
Vice President

, Digital Strategy and New Product Development

Led digital transformation efforts in developing consumer-first interactive digital communications solutions to help consumers with a better way to manage their financial life. Developed apps, websites, omni-channel networks, messaging systems and expanded the software architecture platform to deploy communications to where consumers want to consume content. Oversaw digital product development, strategy, design, and digital development, and voice of the consumer to deliver new and innovative solutions for digital mail and communications from businesses and brands to end-consumers.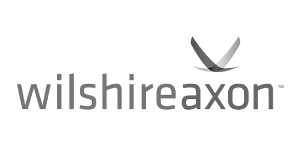 Wilshire Axon
Director

, Digital Innovation

Led digital product strategy and innovation programs to create Internet of Things (IoT) devices and digital applications and websites for clients. Produced applications, platforms and digitally connected devices to attract and retain consumers. Directly engaged clients, managed projects and partnered with strategists design teams, software developers and programmers to create captivating user experiences.

Clients: Experian, 3-Day Blinds, Equinox, Petco, Mars & C0, Heineken, Fox Sports

Note: (Wilshire Axon is now BCG Digital Ventures and We See Dragons)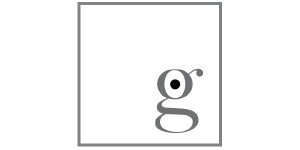 Ideation Genesis
Partner,

Dirsuptive Innovation

New products consultant to big businesses to develop the next best thing. Helping companies by providing thought leadership and delivering market-ready ideas and new consumer products to many fortune 500 clients. Merging technology with creativity to deliver newly transformative ideas to catapult consumer insight into commercial reality.

Created many new products and ideas involving concept and product development, prototyping, brand building, line extensions, business strategy and design strategy. Innovation assistance covers diverse fields including consumer electronics, food and beverage, office supplies, music, luxury goods, manufacturing, water features, automotive, entertainment, sustainable products, construction, confectionaries, banking, and financial services.

Clients: Magna International, Alcoa, Technoledgey, EvergreenIP, Domani (Deloitte), Siemens, Innocentive, MIT, Big Idea Group, Oppenheimer Funds, Kraft, KPMG, TakeMobi, MyBelay

Fahrenheit 212
Director of Innovation
F212 consultant leading new idea-led programs to generate new commercially-viable branded products "magic" and new businesses ventures and corporate strategies "money" covering a wide spectrum of industries and ventures.
Clients: Warner Music Group, The Gucci Group, Diageo, Hershey's
Note: F212 is now apart of the Capgemini Group
2 Smart+1
Partner,

Creative Director
Delivered new product designs to drive excitement, elevate brand identity and smartly integrate engineering function.  Client work covers research, concept development, design exploration, development, prototyping, design strategy and brand identity.
Rubber Bandits
Founder
Invented a new product in 2 weeks to win the Staples Innovation Quest invention competition.  From paper concept to production model, this rubber band labeling product was selected from 8,300 hundred entries to be sold exclusively at 1,400 Staples stores worldwide.
Ecoleaf
Director
Provided renewable energy innovation insights. Research trends, ideating solutions and identifing the market movers, market opportunities and the challenges of renewable energy covering solar, geothermal, wind, hydro, transportation  and more.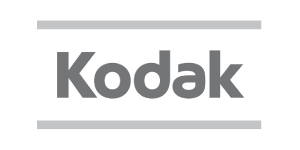 KODAK
Director

, Product Marketing

Oversaw $200M digital consumer product portfolio inclusive of digital strategy, positioning, go-to-market and profit and loss accountability. Managed six programs from definition to worldwide launch at Best Buy, Staples, Wal-Mart, Target and Amazon. Delivered double digit growth, expanded the product line, introduced new digital features, improved the customer experience, packaging and the out-of-box experience.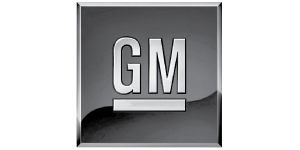 General Motors
Chief Vehicle Architect,

Design, R&D and Engineering

Chief architect and principal inventor (50 patents) of the Reinvention of the Automobile: the world's first electric vehicle platform utilizing by-wire technology and a revolutionary skateboard. Said to be the most significant advancement in the past 50 years of transportation technology, GM AUTOnomy introduced the program that was followed up by the GM Hy-Wire, GM Sequel, GM CARousel, Chevy Sequel, Chevy Volt and Tesla Motors with the Roadster, Model S, and Model X. Responsible for overall program management, suppliers, build, launch and overall development in executing the delivery of a series of disruptive technology vehicles to break the automotive "mold."
Worked with GM Design Staff, GM R&D, GM Marketing, GM Engineering and Opel Engineering
Managed suppliers: SKF, Brembo, Stile Bertone and Continuum
Senior R&D Manager

, New Product Development

Spearheaded the technology and design features for a new Cadillac Ultra-premium Luxury Sedan Program to compete against the best of cars over $75k from Mercedes-Benz, Audi, Lexus, and BMW. Designed the future Cadillac from the inside out (Cadillac XTS and CT6) to incorporate state-of-the-art technologies covering styling, spaciousness, storage, seating, safety, entertainment, man-machine interface and architectural enablers.
Managed Applied Minds (Bran Ferren), an R&D Outsourced Lab to General Motors.
Worked with Global Design, R&D, Planning, Purchasing, Engineering, Vehicle Line Executives, and GM Asia Pacific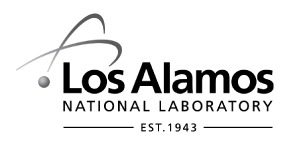 Los Alamos National Laboratory
Tech Transfer Associate
Business development consultant to cutting-edge technology spin-offs to commercialize technology involving laboratory technical staff, venture capitalists, nascent entrepreneurs, and marketing personnel. Provided advice and assistance needed to analyze and identify technologies that had the highest commercial potential, assessed market opportunities, identified sources of investment capital, developed product plans, researched market opportunities, devised commercialization strategies, and developed commercialization plans in the fields of semiconductor foundries, biometrics, smart cards, solid-state led lighting, optical data storage, DNA sequencing and mapping, and CRM tools.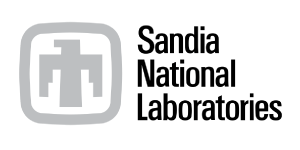 Sandia National Laboratories
Tech Transfer Associate
Provided business strategy and technology roadmaps to internal Sandia scientists and technologists. Generated and identified new partnerships with federal agencies, universities, industry leaders, and other national laboratories. Projects included technology assessments, product realization options, market research, value and benefit analyses, commercial feasibility studies, competitive research, business development, and technology roadmaps for the engineering sciences, advanced manufacturing technologies, microelectronics, and computational and information science divisions.
Information Systems Architect
Assisted in the development of information management
software 
applications to capture and retrieve data associated with video and photo surveillance. Responsibilities included accumulating, compiling, sorting and identifying information hierarchies; defining internal methodologies; participating in modeling activities; developing information models; integrating commercial UNIX software packages; and generating templates and model reporting requirements for future development teams and end users.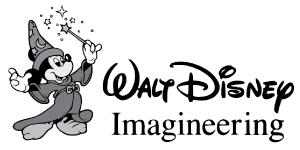 Walt Disney Imagineering
Imagineer,

Ride Design Engineer

Engineered new ride systems with innovative technology to enhance the entertainment experience. Worked alongside artists, writers, architects, filmmakers, and designers in the creation and continuous improvement of theme park rides and attractions. Duties included concept development, ride design, component research, structure design, component design, mechanical ride design, engineering analysis, and systems engineering for rides at Disneyland, Disney World, and Tokyo Disneyland.

 
NASA Johnson Space Center
Robotics Engineer
Designed new robots for medical and remote surgical applications. Researched and developed a dual-armed robotic prototype that was tested with virtual animation models to be the first robotic system to perform surgery in space or remotely on earth.
Mechanical Engineer
Designed and built scale models that were dropped at various speeds and angles of earth entry onto a series of various soil-based test beds to determine the resultant G-forces, landing responses, and potential impacts to astronauts and the ACRV (Assured Crew Return Vehicle).
Procurement Engineer
Managed R&D grants and facilitated visiting scientist astronaut contracts. Served as a contract negotiator and grant administrator for the Flight Crew Support Division.